Everything Scaps: Mobility, Stability, End Range, Soft Tissue, Motor Learning
This article/video compilation should serve as a prelude to a more informative post coming down the road. Understanding scapular function and overall performance and health of the scapulae is more complicated than just analyzing the complex itself. The scapulae move about the rib cage and interact and compliment multiple joint functions. Consider the complexity of the scaps by the many relationships they hold within the thorax, which include allowing for adequate posture, mov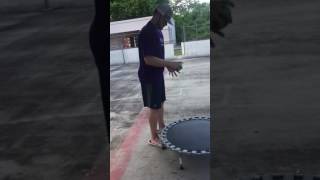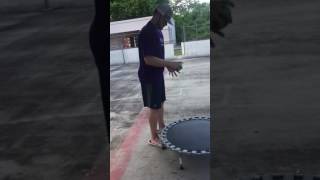 Rebounders and Wrist Weights: You're Probably Doing Them But Can You Explain Why?
Most baseball players train to express force and train rate of force development, yet many don't actively train the ability to accept and distribute forces about the body. Ballistic trampoline rebounders and popular wrist weight exercises are two good (and well known) methods to train force acceptance. Force Development vs Force Acceptance Most athletic training is focused on concentric (muscle shortening) acceleration and power production which is called rate of force develo
Immediate Acceleration to Terminal Deceleration: How can 160 lbs produce 91 MPH?
Preface This post will discuss how biomechanics principles can translate into a simple mantra to conceptualize movement. We use the term "immediate acceleration to terminal deceleration" as a talking point for athletes and coaches to understand the mechanisms of a pitcher's center of mass traveling down the mound, followed by a dead halt in said displacement. The theory continues to suggest that the next step in the sequence is channeling kinetic energy through the ground, up