Rest is not recovery. Rest is simply one branch on the extensive tree that is recovery. Proper recovery for a pitcher requires forethought, attention to detail and the uncommon sacrifice of time. The renowned and widely respected President/Founder of Driveline Baseball, Kyle Boddy, asserts that recovery "should be 40% or more of your training". Throughout the article we will discuss various types of active recovery protocols in regards to athletic fitness and, more specifical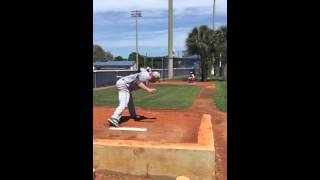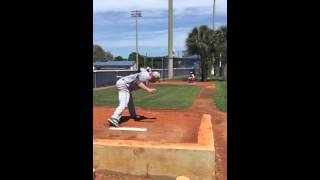 A Thorough Guide (and Ideas) to Drop Down Pitching.
Preface: This post is very different from others. This offers ideas from many people and some ideas I do not fully agree with. The purpose of this article is to provoke thought. In December of 2014, I was fortunate enough to attend Butch Thompson's 2nd Annual Drop Down Pitchers Camp in Starkville, Mississippi. Coach Thompson, arguably the best pitching coach in college baseball, did a masterful job of gathering some of baseball's best minds to instruct, speak and share knowle
Spin: The Reality and Deception that is Helping or Hurting Pitchers.
A pitcher can do anything and everything before and during his delivery to prepare himself to throw the best pitch he is capable of. At the very moment he releases the ball, all he can do is hope it misses a barrel. Other than funky deliveries and peculiar body shapes, what contributes to the effectiveness and deception of the pitch? Once the ball leaves the pitcher's hand physics takes over and the ball begins to spin. Every pitch's spin rate can be precisely quantified by d